"Local governments of cities and regions are closest to communities. Their resilience is our strength and source of inspiration. We need to build on this special relationship and I believe that together we can discover the solutions we need."
Maimunah Mohd Sharif,
Under Secretary General of the United Nations and UN-Habitat Executive Director
"Local and regional authorities are going to change the system of governance, and we are seeing it day by day, as they are on the frontline, responding to the crisis and communicating about it with their citizens."
Mohamed Boudra,
UCLG President and Mayor of Al-Hoceima
"Suddenly governments are able to find places and spaces for people living in homelessness, we are able to provide water and sanitation, we are getting rate abatements and can lessen mortgage payments. Suddenly we are saying no evictions."
Leilani Farha,
Global Director at The Shift and former UN Special Rapporteur on the right to adequate housing

The COVID-19 outbreak seems to have taken over the world overnight. In a matter of weeks, we were faced with an unprecedented global pandemic, forcing over 2.5 billion people to be confined to their homes, drastically impacting our social and economic activities. Hundreds of thousands of people have already been infected with the virus and many have lost their life or have had to part with a friend or family member. With no pre-existing manual for this crisis, local and regional governments are having to face unprecedented challenges to keep the population safe, ensure the provision of basic services, and prevent an economic collapse. A single village, town, city or region will not be able to face this challenge alone. In the spirit of collaboration, solidarity and knowledge sharing, UCLG, Metropolis, and UN-Habitat have provided a virtual and living community for local and regional governments to exchange ideas on how to tackle the multiple challenges that have risen with the crisis. The outcome is a series of weekly Live Learning Experiences that ran from March through July 2020 and gathered hundreds of participants, compiling a wealth of knowledge and long-lasting ideas and bringing the community of local leaders even closer together. 
Over 1,430 cities worldwide have been affected by COVID-19.
In the midst of the COVID-19 crisis it is becoming even more apparent that public health is directly linked with many local public services, and that higher investments will be needed. Maintaining the urban infrastructure and providing other public services – such as waste management, public transport, access to housing and sanitation – are also of utmost importance to maintain the wellbeing of all citizens and to underpin these sanitary measures. In that sense, guaranteeing the protection and access to public goods and services to the most vulnerable is a key challenge during the outbreak. As local and regional governments have to deal with urgent needs and provide quick responses, they also face the challenge to plan for mid and long-term measures to mitigate the impact of the crisis. In that sense, establishing programs that account for the most vulnerable, thus more impacted by the social and economic crisis that will follow the health emergency, should also be in the local and regional governments' agendas.  

Cities and regions' most urgent needs are obviously on the health front and in guaranteeing that social distancing measures can be implemented. In that sense, they need access to health equipment, tools, training, and healthcare workers that can sufficiently respond to local needs. Additionally, they need constantly updated data and access to resources to keep the provision of other public goods and services and adjust service levels to match unprecedented behavior changes – such as changes in demand for public transport or unemployment benefits. As local and regional governments plan for urgent measures, the most vulnerable communities – such as women, children, the elderly, persons with disabilities, migrants and refugees or those living and working in informal environments – should be at the center of the response. Finally, local and regional governments also need to establish a clear, coherent and transparent dialogue with national authorities, health authorities, and local stakeholders in terms of health measures to contain the spread of the virus. Only working in collaboration will national and regional governments be able to curb the pandemic, and resume economic activities in a way that is mindful of these vulnerable communities.

How we respond to the crisis will be critical to build the cities and communities of the future. Collaboration, solidarity and knowledge sharing should be at the core of cities and regions' response to the crisis. Cities have much to learn from how their "peers" are responding to urban challenges in areas ranging from health to gender, culture or technology. 
To that end, the World Association of the Major Metropolises (Metropolis) and the Euro-Latin-American Alliance of Cooperation among Cities (AL-LAs), supported by UCLG and UN-Habitat, have created Cities For Global Health, a repository of cases from local administrations from all over the world on how to better address the unprecedented challenges that emerged with the COVID-19 outbreak. We invite you to explore over 600 responses from almost 100 cities worldwide: https://www.citiesforglobalhealth.org
Download
the Presentations


While fighting COVID-19 involves social distancing and staying at home, a sense of community and of global connectivity has emerged and should be taken as the right approach to respond to the crisis. The idea that we are all fighting a common threat and that individual conduct is key to keep the community safe should inspire us to collaborate and share knowledge and tools to respond to the pandemic.
Public service providers are at the forefront of the crisis, risking their lives to keep us all safe. Their work, which has always been the backbone of our societies, is finally being widely acknowledged. This is the time to leverage public awareness and ask for more resources to provide safe and decent working conditions for these workers now and beyond the outbreak.
The pandemic has put a magnifying glass in pre-existing inequalities. It has exposed vulnerable communities to an even more critical condition, increased domestic violence and is bound to have a huge economic impact on people living and working informally. The crisis should be seen as an opportunity to address systemic changes that were already needed to make our societies more inclusive, sustainable and equitable.
Science, culture and technology have gained prominence in the political agenda. Now, more than ever, we need solutions based on data, we need to use all technical tools available to provide effective health responses while being mindful of the digital divide. We need the creativity and innovation that comes from cultural experiences to redefine our world post-COVID-19.

Yes, the crisis has, in many senses, exposed the worst of our social-economic structure. It has brought to the surface economic inequalities, gender violence, lack of accessibility to public goods and services, lack of public resources and many, many other gaps in cities and nations worldwide. But it is also bringing out the best of us. Never before had we seen so many examples of solidarity, support among our neighbours, or among people who are living in the other side of the world but facing the same challenges as we are. Nor had we had access to so much informative and entertaining free online content. It will take us a long time to address all the health, social and economic effects of the crisis, but as we do so, we can leverage on this new connectivity, this knowledge sharing and this sense of community to address pressing challenges that were already urgent before the crisis.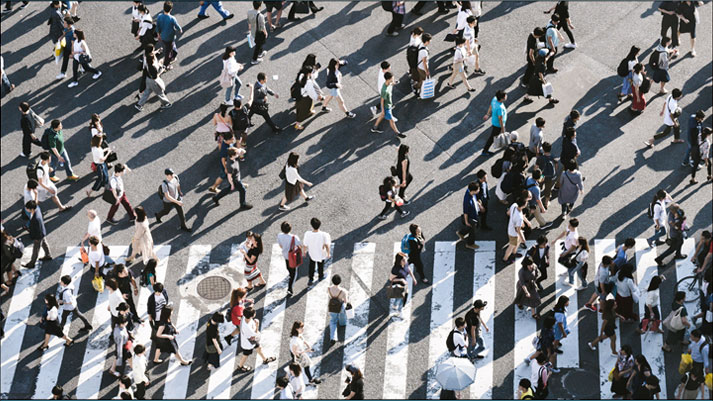 "Solidarity has become a beacon of security, and it should guide the transformations we need. The sacrifices of our communities cannot go unnoticed. As we progress in addressing health challenges, currently deserved of our undivided attention, we must also focus on how to avoid a transformation from a health crisis into a global social crisis." 
For further information on the topic of Public Service Delivery and its impact on cities and regions, please refer to the related resources included below.